Tin Cup Bar & Grille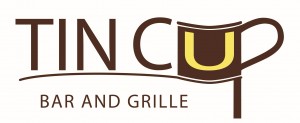 The Tin Cup Bar and Grille will be reopening June 17, 2020 for carryout orders! At this time, the Tin Cup Bar & Grille will remain closed for dine in. We are offering a limited menu, including our delicious pizzas! Please call 515-965-6462 to place your order! Accepting credit / debit card only, no cash transactions at this time. When picking up your order, please pick up at our service window on the North side of the building. Masks are required when entering the building, but not required if using the service window. 
The Tin Cup Bar and Grille is a casual restaurant with a full service menu, including guest favorites the Otter Burger or homemade pizza, specialty sandwiches, a variety of appetizers, salads and entrees.
The Tin Cup also has a well stocked bar including mixed drink selections, draw beer, canned beer, and wine.
Whether you need drinks and snacks to take with you on the course, a quick bite to eat at the turn, or looking for a comfortable, relaxed dining experience, the Tin Cup will meet your needs. Six flat screen TVs, spectacular views of the golf course, warm hospitality and excellent service is what you can expect when you visit.